PA Secretary of Labor and Industry Berrier visits YWCA Lancaster
October 4, 2022
View this post on Instagram
On the visit we were joined by elected officials and other Lancaster community leaders, such as Senator Scott Martin, Rep. Mike Sturla, Danene Sorace, Mayor of Lancaster, and County Commissioner John Trescot. After brief introductions, the group joined us on a tour of the progress on YForward, our renovations which will add 16 new housing units to our Kepler Hall Residence Program, an ADA-accessible elevator, and a complete reimagining of our Sexual Assault Prevention and Counseling Center.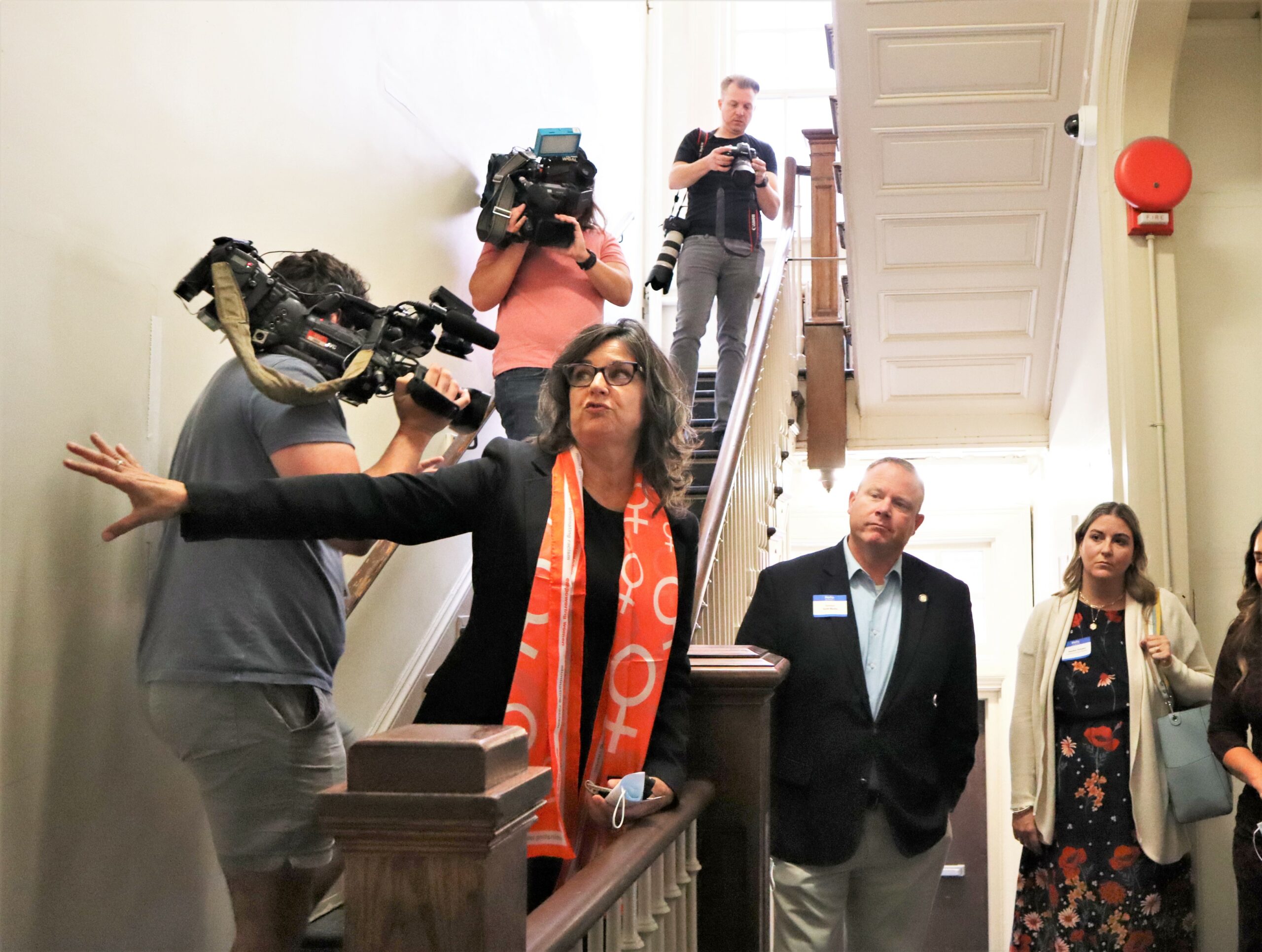 photo: Tim Struhldreher, One United Lancaster
After the tour, the group sat down for a roundtable discussion about workforce in Lancaster, as well as celebrating the work of YWCA Lancaster's New Choices Career Development Program, which benefits individuals in transition by giving them skills and resources in job seeking, interviewing, and résumé writing. The discussion focused on the city, local, and statewide efforts to both create opportunities for indivuduals to find skills and employment, as well as the institutional barriers that many seeking gainful employment face to thriving.
"By empowering individuals with job search and interview skills, opportunities to build their confidence and support to achieve professional goals, New Choices programs are helping Pennsylvanians negotiating the labor market to find lasting employment that pays a family-sustaining wage and improves their overall quality of life," Secretary Berrier said.
YWCA Lancaster is proud to be in community with leaders of all levels, perspectives, and approaches to meet emerging community needs, as we have since our founding in 1889. Our mission of eliminating racism and empowering women is more important than ever, and we are honored to work with so many across Lancaster City, County, and the state of Pennsylvania to make that work possible.